I'm linking up today with Farley's popular monthly "Currently" from..........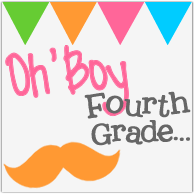 Can you believe, a 3-day weekend and I still went and worked in my room for three hours last night! And still didn't get everything done I wanted to. But I did get my new writing topics chart up that I purchased from Lori at Teaching with Love and Laughter, along with her transition words display, and her five star sentences pack. If you're looking for writing resources.....you must check out her TpT store! Her writing resources are awesome and my new fave in my classroom! I forgot my camera yesterday, so I'll take pics tomorrow and post!
The "Currentlys" are so much fun! I look forward to linking up each month and reading what everyone else is up to! If you haven't linked up.....grab Farley's button above and link up............and don't forget to follow her rule of 3!!!
Have a great week everyone!!