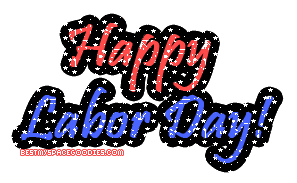 Hope you all are having a great Labor Day and getting some rest! Believe it or not, I'm actually heading up to my class after this post to set up for the week! Last week was my first week back & I still have lots to do to get my year running smooth!
One thing that helps my year run smoothly and keeps me organized is my student notes & data folder and I finally got my new one for this year put together last night. This is a trick I learned when I did my student teaching and it has been an amazing tool that I wanted to share with you! My supervising student teacher used it as a parent contact log, however, I use mine to keep track of my students' progress on their IEP goals as well as a place where I jot down notes on letters, numbers, or other skills they may need extra practice with.
All you need is a folder, scotch tape, and large 5 x 8 "blank" index cards.
Tape the index cards on either or both sides of the folder so that they overlap like this, by placing one strip of tape at the top of each card. Start at the bottom and work up so they will flip upward like the picture below.
Write a students name on each one like above.
And there you have it!!
Flip the cards up to the student you want & write your notes. You'll have all your notes in one place for easy retrieval, rather than having sticky notes everywhere or needing folders for every student.
Be sure to visit "Hippo Hooray for Second Grade" or
"Diving into 2nd Grade" for more classroom quick tips!


And now for a little "Currently" from Farley's monthly series & another pencil sharpener giveaway!


Calling all PINK lovers out there!!!
If you haven't gotten one of these awesome sharpeners yet, you may be glad you waited, because now it comes in

precious

pink!!


Troy from "Classroom Friendly Supplies" has added this new sharpener to his store and has graciously offered to give one away to one of my followers!!! The best part is that since September is National Childhood Cancer Awareness month and October is National Breast Cancer Awareness month, he is graciously donating $1 from every "precious pink" sharpener purchase to these two charities, so be sure to spread the word! He has got to be one of the most giving people I know!


Enter here for a chance to win! You also have the option of choosing red, blue, green, or black if pink is not for you!
This giveaway is only open for U.S. residents.