Okay, so I am just loving this blogging thing.......
don't know if that's a good thing.....or bad, because
I'm neglecting many other things I should be doing..... :( :)
Anyhow! It's been a blog crazy day for me. For those that have
been following my blog, you know that one of my resolutions was to change my blog design, because I was not happy with it and it didn't define me.
Well, if you noticed.....I changed it.....it still doesn't totally define me, but it's much better.....
so I'm moving up.....little by little. I definitely like it much better than my previous one.
I actually kinda REALLY like it!! I'm frugal and am trying to avoid paying for a template, although it would make me happy, this will do for now!!!
Problem is....is that now my button and signature doesn't match.....AND,
WORSE of ALL......
the blogs I follow didn't transfer over to the new template......ugggghhh! :(
We're talking blogs that I value....blogs I have been inspired by and follow as often as I can.......and special ed blogs that are REALLY HARD to find!!!!
Gone!!
Does anyone know how to retrieve these w/o deleting my new template??? I did back up my old template before adding the new one, so the info should still be there.....
but I don't want to lose the new arrangements I've just placed in my new template either!!
And I must have spent hours making that button....and now can't remember how I did it!!
What to do???
Needed a new template, and it is growing on me.....certainly an improvement.....but prior to becoming impulsive.....
like an ADD person,
and searching new templates,
I was brainstorming a linky and some resources to share with all of you for a change, don't know how I got off track!
And now.....
of course....
my buttons....and my favicon have to all match!!!
It'll come together sooner or later!
BUT......
before I delve myself back into this blogger trivia again.....I wanted to link up with Lisa at "Growing Firsties" thanks to "Confessions of a Teaching Junkie" and give a "SHOUT OUT" to a few blogs that have been inspirational to me over my winter break!!!! However......
I just realized I don't really meet the criteria for the rules of this linky.
This
Linky Party has 3 components:
1. Link a post where you have given two shout outs to two bloggers that have inspired you. One blogger with fewer followers and one with more followers than you. This seems obvious, but please make sure you give links to those inspiring posts/blogs so others can be inspired, too!
2. Please let the two bloggers you are shouting out know that you're doing so. Leave a comment on their blog - maybe on the post that inspired you or on their post dated closest to when you link up. They'll most likely want to know what it was that inspired you to give them a shout out. :)
3. We love Farley's "Rule of Three" which means that once you link up, please comment on the posts of the two previous bloggers that linked. Then, come back later and comment on the post of the blogger after your link.
So, I'm going to just "Shout out" to a few that have inspired me, w/o linking up because they deserve it and since I like to be a rule follower.
Thanks to these two blogs below for inspiring this post.............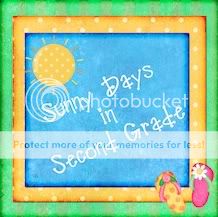 SUNNY DAYS IN SECOND GRADE inspired with her new "Show-n-Tell-Tuesdays." Can't wait to follow this linky every week!!! She also shared her "Weekly Word Wizard" sheets and her "Calendar Task Cards" which are fabulous!!!
TEACHING WITH MOXIE inspired me with her new blogger tips and shared her Sandy Hook gadget with me from Ruby Slippers! I was also reminded that she is the one that inspired me to make my pompom dry erase markers a few weeks ago.....when I could not remember who the idea came from.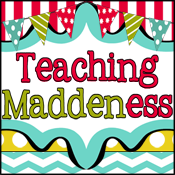 Teaching Maddeness was just a beautiful blog that not only hosts a linky for new bloggers, but her writing style and talent is just so inspiring! Also, love her "Clubhouse" Store.
COLLABORATION CUTIES saved me alot of time and provided me with many insights on being a new blogger & how to receive and reply to blog comments via email!!!
OK, OK, so maybe I will go ahead and link up anyway....
my husband HATES it when I use my "for 1,2,3,4, and so on"....
but you guys won't mind....that's another thing I love about blogging!!
these teachers deserve the "shout out".....and Two....
I see many others breaking the rule..........
which I don't usually do....but hey, they say rules are meant to be broken, right????
And three....I need to link more traffic......
And four.....I need to show off my new blog design!
Gonna try to get my blog back in order as well as work on some things to share with you!!!
For those that returned to school today....hope you had a good day!